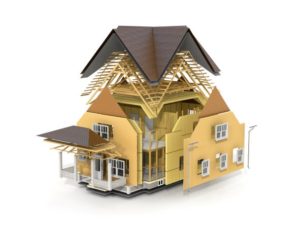 Many people consider building a new home from scratch rather than buying a used one. Since your home represents your individuality, you must choose the most suitable home builder to create a personalized home design. Selecting a quality house builder is the first step in successful custom home building. Below are some helpful tips you can use too. The steps below help you choose the best custom home builder for your project. 
Start With A Plan
Before engaging a contractor, consider the type of house you desire. This first phase is critical since it provides the framework for the entire project. Experienced builders will have a portfolio to help narrow your chosen design. You want a strategy that meets your current and future needs while also appealing to your sense of design.
Estimate The Total Costs Of Your Project 
When comparing home builders, a well-planned layout with precise specifications will help you compare various home builders. It also implies that the builder must adhere to the specified pricing because they have already agreed before beginning construction.  Be sure to minimize allowances as they can create cost overruns.
Your Custom Home Builder Should Be Fully Insured
Because accidents are common in the construction industry, make sure your contractor is insured. Because your contractor will need to handle multiple personnel to ensure the success of your project, be sure they are insured. This will ensure that your project is not jeopardized in an accident.
What To Consider Next
Having followed these tips, you should do the following to begin your project:
Consider the extra costs throughout the construction process

The duration and projected length to complete your project 

Reach out to the best custom home builder in Southern Delaware in

Accessible Home Builders 
Contact Accessible Home Builders Today
Here at Accessible Home Builders, we're proud to say we've been building and remodeling homes since 1994. We've serviced Rehoboth Beach, Lewes, Selbyville, Millsboro, Georgetown, Laurel, and more communities within Delaware in that time. We work to guarantee a high level of professionalism, dedication, and the use of quality materials to ensure our customers have the home they deserve.
To get in touch with us, give us a call at our office at 302-663-0464, send us an email at info@accessiblehomebuilders.com or visit us in person at 28412 DuPont Blvd, #103 Millsboro, DE 19966. Follow us on Facebook, Twitter, Linked In, and YouTube to stay updated on what we're up to next!