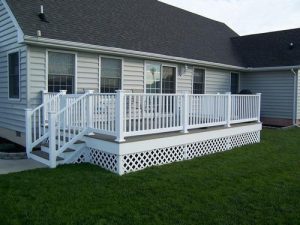 Nobody wants to live in a small residence. After all, there is a big difference between feeling comfortable and cramped in your home. However, once the building of your new home begins, you will have a few choices. For example, you need to emphasize how vital having additional space is. For helpful advice on adding space to your custom home, keep reading to learn more about these practical tips for creating extra space.
Utilize Mirrors
You can benefit significantly from reflecting natural light in your home from mirrors. One alternative is to use both wall and floor mirrors, which gives the impression that your home is much larger than it is.
Keep Windows Uncovered
Windows are an essential part of any home, custom-built or not. Uncover the windows or only add a light layer of window treatments. More sunshine can not only improve your mood but can also help create additional light you can use to make your home feel more significant. 
Add Outdoor Living Spaces
As we've covered in previous blog posts, outdoor living areas are a fantastic addition to your custom home. Taking in the scenery around your home is easier when you have a porch or a deck. These are premium spaces around your home where you can socialize with friends and family or relax after a long day. 
Open Up the Floor 
Floor space is just as important as the type of floors you choose for your home. If you have an open floor plan or want to implement one, follow these tips.
Establish your individual spaces.

Consider how you'll use the space.

Set boundaries for your open floor plan.
Contact Accessible Home Builders Today
Here at Accessible Home Builders, we're proud to say we've been building and remodeling homes since 1994. We've serviced Rehoboth Beach, Lewes, Selbyville, Millsboro, Georgetown, Laurel, and more communities within Delaware in that time. We work to guarantee a high level of professionalism, dedication, and the use of quality materials to ensure our customers have the home they deserve.
To get in touch with us, give us a call at our office at 302-663-0464, send us an email at info@accessiblehomebuilders.com or visit us in person at 28412 DuPont Blvd, #103 Millsboro, DE 19966. Follow us on Facebook, Twitter, Linked In, and YouTube to stay updated on what we're up to next!