History & Team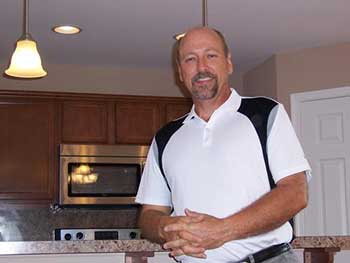 Founded in 1994, Accessible Home Builders is a premier custom home builder and remodeling company servicing the communities of Rehoboth Beach, Lewes, Selbyville, Laurel, Seaford, Millsboro, Bridgeville, Georgetown, and Milton in Sussex County, Delaware. As a quality custom home builder and home improvement contractor, we are committed to making home ownership more accessible for families and assisting our clients to achieve the home of their dreams.
From first-time home owners to empty nesters, our customers are guaranteed to receive the same high level of professionalism and dedication to quality materials and superb workmanship from start-to-finish. Our team pride themselves on crafting functional and creative designs while maintaining a congenial working relationship with all our clients.
Building an Entrepreneurial Spirit
"I have always liked working with wood. From my childhood, I have fond memories of being in the basement with my grandfather as he would let me 'help'. He would also give me projects so he could teach me how to use tools. He would always say, 'Scott, you have to learn how to use the hand tools before you can learn to use the power tools'."
– Scott Lanham, Founder of Accessible Home Builders
For nearly 28 years, Accessible Home Builders has provided home owners and buyers with innovative and energy efficient construction and remodeling services that include whole house plans, updated or modified floor plans, kitchen and bath remodeling and home additions. Our staff provides each client with an honest timeline for the completion of your project to ensure that we deliver your dream home in a timely, yet properly planned manner.
We also provide all our clients with a one-year warranty, from the completion of the project, for all new homes and home improvements that covers defects in materials and workmanship.
Select Accessible Home Builders
Accessible Home Builders is a quality custom home builder and home improvement company located in Sussex County, Delaware that specializes in new construction, custom home improvements and residential remodeling. We proudly serve Sussex County including the areas of Millsboro, Seaford, Lewes, Rehoboth, Milton, Bethany, Dagsboro, Laurel, and Georgetown. To learn more about our construction services, please contact us.