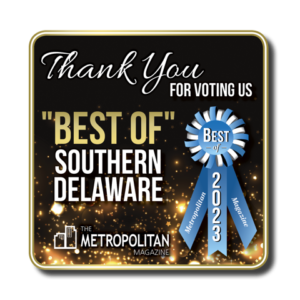 When it comes to home remodeling, you have many options available anytime you want to revamp the design of your home. We are pleased to announce that Accessible Home Builders was voted the best home remodeling company by The Metropolitan Magazine. Please continue reading to learn more about the exceptional services that we provide to our clients. 
Interior Remodeling   
We make the most of the unused space and transform it into a usable retreat. For example, If you have an unfinished basement, bonus room, or second floor, we can mold those areas into usable living spaces. By remodeling these spaces, you can create a one-of-a-kind place for your family to enjoy for years. 
Exterior Remodeling
The design of your home's exterior is just as significant as its interior since it gives people a first impression of who you are as a homeowner. Are you seeking low-maintenance and energy-efficient products for your house? We'll collaborate with you to create a unique exterior home remodeling plan that you'll cherish and appreciate, and we guarantee it thanks to our customer-friendly approach to home remodeling. Whether you need your roof replaced, want new windows, want to add that perfect picture window overlooking the water, or want to add a two or three-car garage, we'll work with you to make those changes.
Outdoor Living Spaces
These living spaces are a significant way to enhance the quality of life within your custom home. You can make your home more enjoyable with a screened porch, a sunroom, a new deck, or even a three-season room. Any of these living spaces is a great place to spend time with your family and friends doing your favorite activities in the comfort of your own custom home. 
Are you ready to find out why we were recently voted the number one home remodeling company within the Southern Delaware area? If so, please do not hesitate to contact us today!
Contact Accessible Home Builders Today
Here at Accessible Home Builders, we're proud to say we've been building and remodeling homes since 1994. We've serviced Rehoboth Beach, Lewes, Selbyville, Millsboro, Georgetown, Laurel, and more communities within Delaware in that time. We work to guarantee a high level of professionalism, dedication, and the use of quality materials to ensure our customers have the home they deserve.
To get in touch with us, give us a call at our office at 302-663-0464, send us an email at info@accessiblehomebuilders.com or visit us in person at 28412 DuPont Blvd, #103 Millsboro, DE 19966. Follow us on Facebook, Twitter, Linked In, and YouTube to stay updated on what we're up to next!