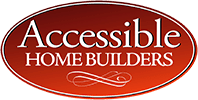 Accessible Home Builders prides itself on being Southern Delaware's best custom home builder. Regardless if you are in the beginning stages of construction or want to enhance your custom home, we can build the home of your dreams. We most certainly value our customers, so we are pleased to announce our new hours of operation to serve our clients better.  
New Business Hours 
Our hours have now changed to Monday-Thursday from 7 a.m. to 5 p.m. The office location will now be open from Monday–Thursday from 8 a.m. to 5 p.m. and on Fridays from 8 a.m. to Noon. On Fridays, beach traffic causes a decrease in productivity compared to starting and finishing work earlier on other days. Typically, Friday afternoons are slower at the office, but mornings are usually busy due to incoming calls from new customers. Many different construction companies, both local and national, have implemented this change to enhance the well-being of their employees and families.
The Same Excellent Services 
Although our hours of operation are changing, we still pride ourselves on giving our customers the absolute best service for custom home design. Accessible Home Builders has been building custom homes and completing home remodeling projects for nearly 30 years. Our reputation is built on delivering high-quality results.  We provide every client with exceptional craftsmanship, timely delivery, and open communication. Building your dream custom home should be an easy partnership between you and us.
Contact Accessible Home Builders Today
Here at Accessible Home Builders, we're proud to say we've been building and remodeling homes since 1994. We've serviced Rehoboth Beach, Lewes, Selbyville, Millsboro, Georgetown, Laurel, and more communities within Delaware in that time. We work to guarantee a high level of professionalism, dedication, and the use of quality materials to ensure our customers have the home they deserve.
To get in touch with us, give us a call at our office at 302-663-0464, send us an email at info@accessiblehomebuilders.com or visit us in person at 28412 DuPont Blvd, #103 Millsboro, DE 19966. Follow us on Facebook, Twitter, Linked In, and YouTube to stay updated on what we're up to next!