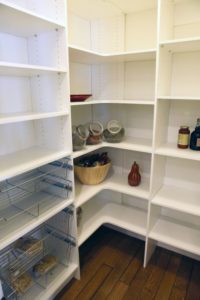 As a homeowner, you know firsthand about the premium benefits of ownership. One significant advantage of owning your home is the ability to make renovations. Most homeowners usually opt for projects that increase the overall value and improve the quality of life within the home. That said, continue reading more about these popular renovations for your custom home.
Basement Renovations
The basement is a room that homeowners usually neglect. Your basement can be a sustainable living space with newfound affection and attention. Compared to an unfinished basement, a finished basement can drastically improve the overall worth of your home.
Space-Saving Ideas
Here you can get creative and unique with your design. Some space-saving ideas include building storage areas under stairs and installing built-in shelves throughout your home. Built-in shelves are great because they add space without accounting for floor space.
Give Unused Rooms A Purpose
If you have the luxury of having unused rooms in your home, give them a purpose. The space next to the main bedroom can serve as an extension of the room. You can also convert empty rooms into office space for a remote job or a walk-in closet.
A Garage Upgrade
Your garage is often one of the most underutilized areas in your home. The garage is additional storage space but means much more for others. For some homeowners, the garage is the home gym. For others, the garage serves as a workshop. Your garage deserves a renovation this summer with fresh paint or additional shelves.
New Doors For Your Custom Home
A new door for your front entrance will make your home more energy-efficient. With a more contemporary door, your airflow is more optimal. A modern lock system can also make your home more secure. A renovated front door also factors into curb appeal, which is also helpful to keep in mind.
Contact Accessible Home Builders Today
Here at Accessible Home Builders, we're proud to say we've been building and remodeling homes since 1994. We've serviced Rehoboth Beach, Lewes, Selbyville, Millsboro, Georgetown, Laurel, and more communities within Delaware in that time. We work to guarantee a high level of professionalism, dedication, and the use of quality materials to ensure our customers have the home they deserve.
To get in touch with us, give us a call at our office at 302-663-0464, send us an email at info@accessiblehomebuilders.com or visit us in person at 28412 DuPont Blvd, #103 Millsboro, DE 19966. Follow us on Facebook, Twitter, Linked In, and YouTube to stay updated on what we're up to next!