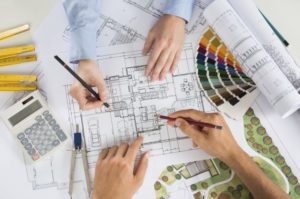 A low bid from your local contractor might appeal to you as you prepare to revamp your custom home. However, there have been numerous instances where low offers leave both contractors and owners in a bind. The following are three potential dangers of utilizing the services of the lowest bidder for your custom home remodeling project. 
Low-Quality Work
As the adage goes, you get what you pay for. A low bid, more instances than not, often results in poor work. This is not to generalize every low bid. A low bid may indicate that a contractor is inexperienced or has slashed costs to win the bid. Ultimately, you're stuck with a shoddy or dangerous final product. That is why you should consult with a reputable and experienced contractor such as the professionals at Accessible Home Builders. 
Increased Changed Orders
Contracts secured with a low bid are known for having many change orders. Change orders are typically issued to make up the difference if contractors underbid because of incorrectly estimating the project's cost. Change orders can not only slow down the development of the project but also lead to additional claims. 
Costly Delays Associated With Lowest Bidder 
Multiple hiccups often cause project delays throughout the construction process. Change orders are an example of what could cause project delays because they must be approved and frequently increase project expenses. This is why the best procedures for change orders are critical. Combine this with additional misfortunes, such as low-quality work. You could find yourself dealing with legal proceedings due to accepting a low bid. 
Contact Accessible Home Builders Today
Here at Accessible Home Builders, we're proud to say we've been building and remodeling homes since 1994. We've serviced Rehoboth Beach, Lewes, Selbyville, Millsboro, Georgetown, Laurel, and more communities within Delaware in that time. We work to guarantee a high level of professionalism, dedication, and the use of quality materials to ensure our customers have the home they deserve.
To get in touch with us, give us a call at our office at 302-663-0464, send us an email at info@accessiblehomebuilders.com or visit us in person at 28412 DuPont Blvd, #103 Millsboro, DE 19966. Follow us on Facebook, Twitter, Linked In, and YouTube to stay updated on what we're up to next!