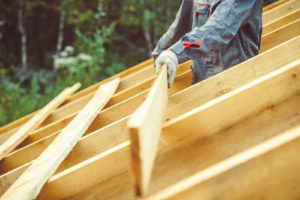 While building your own custom home affords you the ability to be creative and tailor your home to your needs specifically, that also means there's room for mistakes. Working with a custom home builder is often a once-in-a-lifetime occasion, so it's important to make sure you get it right while you can. Finding a quality custom home builder can go a long way in mitigating some of these potential mistakes, but it's always wise to be an informed consumer. Below, we break down four common custom home building mistakes you should always be sure you're avoiding.
1. Jumping the Gun on Lots
You may take a look at a piece of land and instantly think, voila, it's perfect for custom home building! But just because a home site might feel right doesn't mean it actually is. Sometimes, there are restrictions regarding what can and can't be done in certain areas, or even just challenges the site presents that may not be readily apparent. Instead, you're going to want to figure out what it would take to prep the site, bring in any services, and figure out if there are any building restrictions you'd want to know about before you begin the custom home building process.
2. Designing Without Budgeting
There's a difference between creating a wishlist and actually getting started with the design process. Determining what your ideal custom home will look like is important of course, but you don't want to actually begin designing a home without understanding what your budget is or even having a builder in mind. Come up with a list of dream features, not a complete design that may not be realistic in the end.
3. Choosing a Builder Without Researching
Builders all work in different ways and have different standards for how a project should be completed. But building your forever home requires you to figure out what builder works in a way you like beforehand. The right builder makes a big difference between whether or not your dream home ends up with all the bells and whistles you've always dreamed about and that your experience is a positive one, so do a good deal of research into what their reputation is, what kind of homes they've built in the past, and so on.
4. Making Major Changes After Construction Begins
It's actually pretty likely that you may need to make some design changes after construction begins. However, big changes can end up driving up the cost of a project, slowing down the timeframe, and creating a whole lot of unnecessary stress, though a good builder will do what they can to help avoid that pitfall.
Contact Accessible Home Builders Today
Here at Accessible Home Builders, we're proud to say we've been building and remodeling homes since 1994. In that time, we've serviced the areas of Rehoboth Beach, Lewes, Selbyville, Seaford, Millsboro, Georgetown, Laurel, and more communities within Delaware. We work to guarantee a high level of professionalism, dedication, and the use of quality materials to ensure our customers have the home they deserve.
To get in touch with us, give us a call at our office at 302-663-0464, send us an email at info@accessiblehomebuilders.com or visit us in person at 28412 DuPont Blvd, #103 Millsboro, DE 19966. Alternatively, give our satellite office a call at 302-628-9571 which is located at 500 W. Stein Hwy. Seaford, DE 19973. Be sure to follow us on Facebook, Twitter, LinkedIn, and YouTube to stay updated on what we're up to!