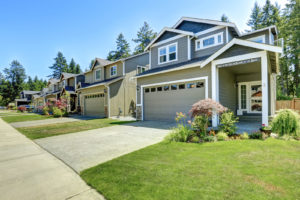 It can be daunting if you're a homeowner looking to renovate your property. However, you can still achieve the home of your dreams with a few changes. You're in the right place if you're seeking guidance on where, to begin with your home's exterior renovation. Check out these four exterior remodeling ideas that can enhance your residential property.
Doors For Entrances 
Improving your home's entrance doors is a great way to enhance its exterior. A sturdy and secure door can provide added peace of mind and security. Doors are available in different colors, shapes, materials, and sizes, and investing in an aesthetically pleasing door can significantly enhance your home's curb appeal.
Outdoor Living Spaces
A screened porch, patio, deck, or sunroom can make it more enjoyable. As a homeowner, you deserve to appreciate the outdoor environment that surrounds your home. These areas allow you to thoroughly take advantage of pleasant weather conditions and greatly expand your living spaces and overall square footage. It's also worth noting that if you ever decide to sell your home, having these outdoor living spaces can increase its value, as many homebuyers appreciate having access to them.
New Windows
The importance of windows in the exterior design of your home should be noticed. Windows enhances your home's energy efficiency and allows natural light to flow. Furthermore, installing new windows is an effective method to keep your home warm during winter and cool during the summer.
A New Roof For Your Custom Home 
Protecting your home is essential, and roofing plays a significant role. Homeowners are increasingly choosing metal roofing due to its high durability and low maintenance. This roofing option is easy to integrate into your home and can make it more energy-efficient. Additionally, a new roof can improve your home's air quality. Without a high-quality roof, you may experience various issues in your home.
Contact Accessible Home Builders Today
Here at Accessible Home Builders, we're proud to say we've been building and remodeling homes since 1994. We've serviced Rehoboth Beach, Lewes, Selbyville, Millsboro, Georgetown, Laurel, and more communities within Delaware in that time. We work to guarantee a high level of professionalism, dedication, and the use of quality materials to ensure our customers have the home they deserve.
To get in touch with us, give us a call at our office at 302-663-0464, send us an email at info@accessiblehomebuilders.com or visit us in person at 28412 DuPont Blvd, #103 Millsboro, DE 19966. Follow us on Facebook, Twitter, Linked In, and YouTube to stay updated on what we're up to next!