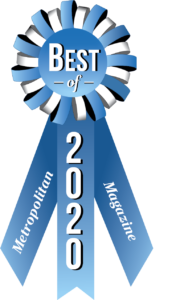 Here at Accessible Home Builders, we are proud to announce our recent achievement. We have won Metropolitan Magazine's Best Of Award for 2020 in the category of "Southern Delaware's Best Home Remodeling." 
The readers of Metropolitan Magazine voted Accessible Home Builders as the BEST in the 26th year of the "Best Of" ballot. As part of that accomplishment, Accessible Home Builders will have our name listed in the Winner's Circle of the July issue of the magazine. Keep an eye out for our display ribbon on our site! 
Contact Accessible Home Builders Today
Here at Accessible Home Builders, we're proud to say we've been building and remodeling homes since 1994. In that time, we've serviced the areas of Rehoboth Beach, Lewes, Selbyville, Seaford, Millsboro, Georgetown, Laurel, and more communities within Delaware. We work to guarantee a high level of professionalism, dedication, and the use of quality materials to ensure our customers have the home they deserve.
To get in touch with us, give us a call at our office at 302-663-0464, send us an email at info@accessiblehomebuilders.com or visit us in person at 28412 DuPont Blvd, #103 Millsboro, DE 19966. Alternatively, give our satellite office a call at 302-628-9571, which is located at 500 W. Stein Hwy. Seaford, DE 19973. Be sure to follow us on Facebook, Twitter, LinkedIn, and YouTube to stay updated on what we're up to next!