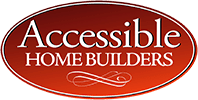 Building the home of your dreams can be an exciting and fulfilling experience. You can create a home tailored to your unique specifications with a custom home builder. Not only will you have the ideal space for you and your family to call home, but there are other benefits to building a custom home. Let's take a look at a few of them below. 
Seamless Design/Build Process
Not all builders have an in-house design and build process. However, working with a builder that does, like Accessible Home Builders, can offer many benefits. Instead of dealing with different parties and separating each step into separate processes, we handle everything from design and budgeting to construction. This means less stress and a shorter timeframe for constructing your dream home. This process allows us to control job costs and deliver quality construction that meets your expectations.
Years Of Expertise
Choosing an experienced and reputable custom home builder is critical if you're looking to build a custom home. These professionals have years of knowledge and expertise and will use it to design and build your dream home. Their experience with every aspect of the new construction process means they truly understand every detail of building a quality custom home. You can have peace of mind knowing that your home is built to last and right with these experts' help.
We Can Build The Home Of Your Dreams 
Building a custom home is a great choice to reflect your personality and preferences. Collaborating with a custom home builder allows you to provide input on every aspect of construction. You can choose the floor plan, layout, and room design that suits your needs. A custom home makes it easy to tailor every detail to your liking, and it's one of the most significant advantages of owning a custom home.
A Home That Is Energy-Efficient
When you move into a new home, you will likely need new appliances. However, more recent devices are designed to be energy-efficient, which can lead to savings in the long run. Additionally, modern materials and construction techniques can help further increase your home's energy efficiency. Moreover, your builder can provide various tips and tricks for building an energy-efficient custom home and offer extra features during the construction process to ensure that your home meets your needs while being energy-efficient.
Contact Accessible Home Builders Today
Here at Accessible Home Builders, we're proud to say we've been building and remodeling homes since 1994. We've serviced Rehoboth Beach, Lewes, Selbyville, Millsboro, Georgetown, Laurel, and more communities within Delaware in that time. We work to guarantee a high level of professionalism, dedication, and the use of quality materials to ensure our customers have the homes they deserve.
To get in touch with us, give us a call at our office at 302-663-0464, send us an email at info@accessiblehomebuilders.com or visit us in person at 28412 DuPont Blvd, #103 Millsboro, DE 19966. Follow us on Facebook, Twitter, Linked In, and YouTube to stay updated on what we're up to next!